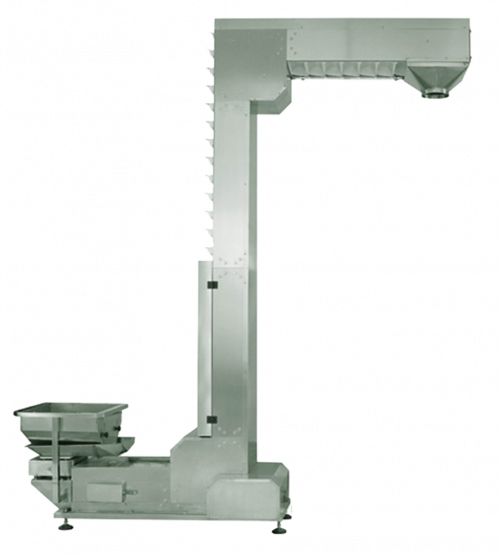 Bucket conveyors, sometimes called elevator conveyors, can require the least amount of floor space since they can lift the product vertically. Bucket conveyors can delivery most products like: feed, grain or pellets. Fragile products can be safely handled.
Video of a bucket supply conveyor in action.
Contact us to receive more information about our product line or fill out our Packaging Solutions Worksheet to inform us of you specific needs. Our packaging systems experts will then find the right bucket supply conveyors for you.
For more information on bucket supply conveyors select one of the products below.