Bagging Equipment Startup Services
INPAK SYSTEMS offers bag filling equipment startup and bag closing equipment startup services for most major manufacturer's bag handling equipment (e.g. AmeriVacS, ESP, JEM, Fischbein, Newlong, Packrite, Saxon, Taylor & Union Special). Some of the systems that INPAK SYSTEMS typically provides startup services for include: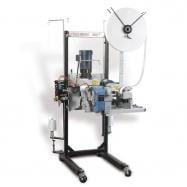 Hamer HGB, 100GW, 200NW, 600NW bag fillers
Hamer bagging conveyors
Fischbein 100, 101, 200 & 201, 400 bag sewing heads
Fischbein 400, 400T, 500 & 500T bag sewing systems
Fischbein PBC 6000, PILS 300, PILS 330, DRC 300 bag searles
Saxon SB 1000, SH 1000 & SH 2000 bag sealers
Logical S4, S5 & S7 bag filling scales
ESP GB & JM bagging scales
JEM Eagle, Falcon, Wildcat & Wolverine bagging scales
Taylor OM2, TE10 & TE100 bagging scales
Weigh Right iQ-1E bagging scale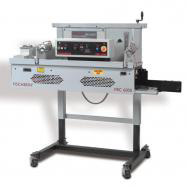 A typical bagging equipment startup visit includes: inspection, adjustment and testing to insure your equipment is operating at OEM specifications. In addition, we will train your personnel to operate your newly purchased equipment in the safest, most effective way. We will also provide your maintenance staff with important pointers and troubleshooting tips that will keep your new bagging equipment up, running and trouble-free.
Our INPAK service technicians average over 20 years of experience with industrial bagging and sewing equipment. They regularly receive OEM training on new equipment as it comes to market. Our authorized & certified technicians will fine tune your new equipment to maximize its speed and efficiency for your unique packaging requirements.
To schedule an in-plant bagging equipment startup start-up service, contact our Service Department at 1-608-221-8180 or [email protected]