INPAK SYSTEMS offers a variety of pinch bag sealers that are used to close multi-wall paper and woven poly bags.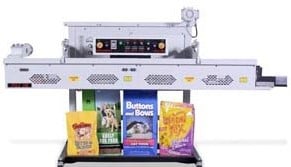 Pinch, Double Roll Over, PILS (pinch inner liner sealer) and PTP (poly through paper) sealers are available in semi and fully automated models. Because of the typical size of the bags (20 – 110 lbs.), pinch sealers generally have a bag support conveyor. Options include: coders, bag top trimmers and support conveyors.
Pinch top bags have hot melt glue which is pre-applied to their tops. As the bag is pulled through the pinch sealer, hot air melts the glue. The bag top is then folded over and squeezed together sealing the bag closed. Some bags have a separate PE inner liner (PILS) that is heat-sealed prior to sealing the paper bag top.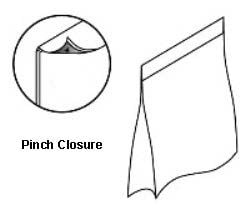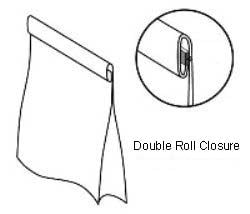 Videos of pinch bag sealers in action.
For more information on a specific pinch bag closer, select one of the products below.