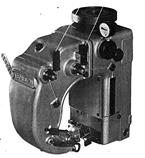 Inpak Systems offers a mail-in repair service for the Fischbein fixed head Model 10,300 plain sew & Model 10,400 tape sew bag closers/sewers.
Our mail-in repair service includes: a free inspection and a repair estimate if requested. Your Model 10,000 is then: cleaned, all damaged and worn parts are replaced, lubricated, and adjusted to OEM specifications.
Our service technicians have over 50 years combined experience repairing Model 10,300s & Model 10,400s. Each Model 10,300 & Model 10,400 is extensively tested by sewing multiple bag types to ensure it is operating at peak performance.
Inpak Systems maintains an inventory of Model 10,000 parts, Model 10,300 parts and Model 10,400 parts in stock, so there are no delays waiting for parts from Fischbein. Genuine OEM parts are used to ensure maximum performance and maximum operating lifetime.
Your Model 10,300 & Model 10,400 is typically repaired in 1-2 working days. For emergency situations, expedited overnight shipping is available. A loaner service may also be available to minimize downtime.