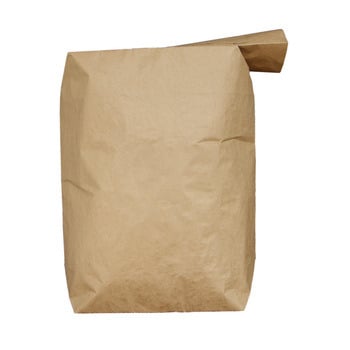 Valve type bags are filled with a tube inserted in a small opening (valve) on the top corner of the bag. After filling, this valve then is closed, sealing the bag.
One advantage of using a valve type bag is that they do not require a bag sewing machine or bag sealer to close the bag.
There are three styles of valve type bags: tuck-in extended sleeve, hermetically sealed extended sleeve, and self-closing valve.
Tuck-In Sleeve Valve Bags have a flap that is manually tucked in closing the bag after bag is filled.
Hermetically Sealed Sleeve Valve Bags have a flap that is pressed together and heated to seal the opening. Hermetically sealed valve bags are often used with fully automated bag fillers since they do not require an operator to close the bag.
Self-Closing Valve Bags have an internal flap that covers the opening when the product pushes against it. Self-closing valve bags are the most commonly used valve bags.
It is important to note that the type of valve bag used will determine the configuration of the valve bag filler.
More information on valve bag fillers. 
Videos of valve bag fillers in operation.
For specific recommendations on the style of valve bag that is best for your application, contact us at 1-608-221-8180  or [email protected].